Yesterday was a public holiday in Indonesia, and I think the best way to spend a public holiday is by having a brunch in a nice place!
I choose Green Door Kitchen as the place for yesterday's brunch. This is my first visit, although I've been wanting to visit them for so many occasion before.
Once inside, I was impressed by the interiors. It's very spacious and elegant, with marble table and solid table and chair structures. It looks top class, although it doesn't seems like it from the exteriors. The ambience was very good also, it's cool and comforting.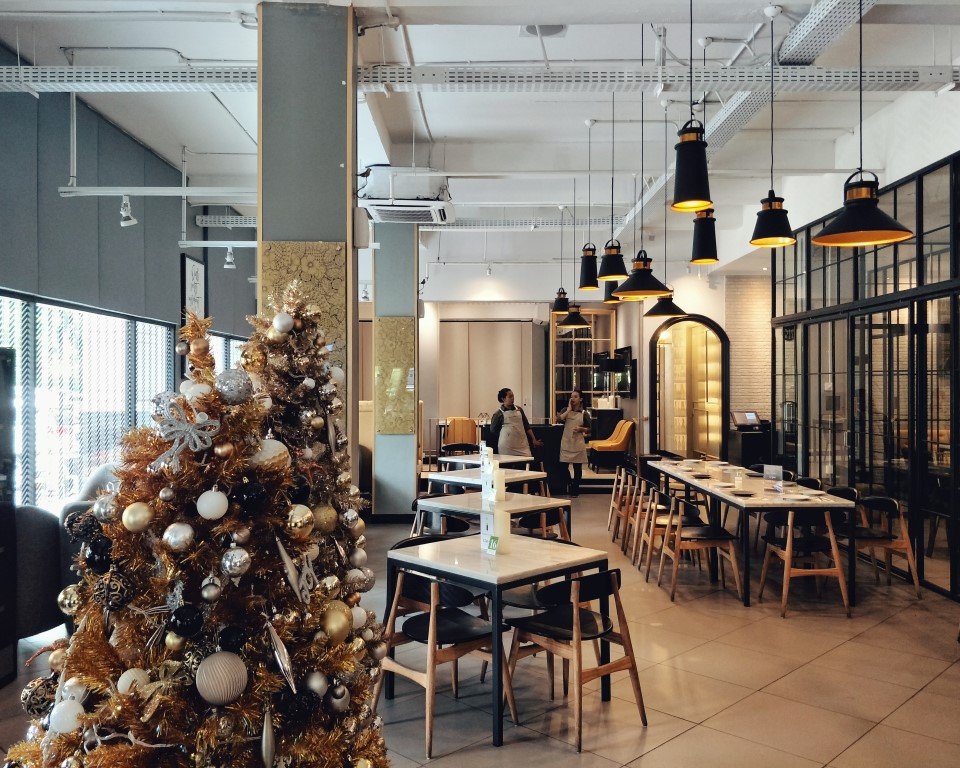 For the coffee, I ordered Caramel Cold Brew (45k), and my sister ordered Iced Long Black(35k). The Caramel Cold Brew was really good! It's not too sweet, just like a good bottle of iced coffee with a hint of a caramel. Highly recommended. For the Iced Long Black, well it's down to your own preference but both me and my sister doesn't really like it, because it's kinda over-extracted.
I ordered Green Door Big Breakfast (135k) for the food. It has a bread topped with scrambled egg, sausages, pork bacon, mushrooms, and some mixed vegetables. Everything was really good, except the pork bacon which is so stiff it's hard to eat. The highlight was the mushroom and sausage, though, which is REALLY good! My sister ordered Breakfast Burger Egg & Bacon (95k), which is very good also.
Have you ever visited this place? Let me know what you think of this place in the comments section below!
Green Door Kitchen
Mahaka Square (Sports Mall), Kelapa Gading.
Open everyday 7AM – 9PM.
Ysteven's Rating : 8/10.